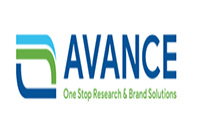 Avance Insights is a full-service marketing research agency providing Research and Support Services to companies ranging from boutique research agencies to large consulting firms.
Avance India is passionate about their work and is known for their expertise, innovations, maintaining professionalism, and zero quality tolerance. The team is highly experienced and instrumental in catering to their clients for their complex requirements. As Avance chases aggressive expansion, it will never compromise on our core values in our offering to our clients, which are: Ethics, Integrity, and Transparency.
Avance has a compact team of researchers who are well-focused and experienced with exposure to delivering global and national MR projects. The services are very cost-effective with high quality and standards. Avance has a very wide network of operations.
Avance India is a corporate member of MRSI and follows the MRSI code of conduct while conducting all its research projects. For more information about the company please visit www.avance-india.in